interview by Vera Viselli
Born in London from Italian father and German-Polish mother, Jack Savoretti is one of the best artists in the contemporary field of music.
After Between The Minds (2006, his debut album), Harder Than Easy (2009) and Before The Storm (2012, which got acclaimed by the critics), he finally reached the top with Written In Scars: released in February 2015, the record has been re-released at the end of October including two new songs, Back Where I Belong and Catapult, and some other live tracks. Next to the new single Catapult, realeased on the 13th November 2015 (an intense ballad written by Savoretti together with Jon Green who also produced it) the rhythmsof The Other Side Of Love, Written In Scars, Tie Me Down follow one another alternating with the slow but passionate sound of Back To Me, Home, Broken Glass, coming through a great cover of Bob Dylan's Nobody 'Cept You.
After the Italian tour last Spring, Savoretti came back to Italy for some gigs. Among them, the concert of the 21st November 2015 at Estragon in Bologna, scheduled in the Jack On Tour, the music trip of Jack Daniel's. Alone, with guitar and voice, Savoretti is heart-breaking with the cover of Lucio Battisti's Ancora tu; supported by his musicians, with drums and guitars, he makes the audience dance, mixing country and rock bond together by his bruised timbre. Jack Savoretti is one of the rare artists who always surprises on stage, because he plays and sings emotionally involving the audience, with his anger grown in the attempt of being recognized in the field of music and finally being able to get it (he was going to give up four years ago, after the last failure). You can feel it: he is amazing in the live shows and stands up himself as one of the most versatile and charming songwriters, not only among the contemporaries.
You said Written in Scars is your first real album. Would you tell us how is it born? You also said you decided how to work on it after watching a documentary about Paul Simon…
Yes, I watched the documentary about Paul Simon and I defined the idea of my last album: he said he works on his music starting from the rhythm and drawing the songs around it. So I decided I would have done the same; Written in Scars has got more energy than the previous records because the energy comes from the rhythm, also when you dance and move, and it's the same when you write: first comes the rhythm, than the energy shows up.
Many of your songs have been chosen as soundtracks for tv series and you also wrote a song specifically for a movie (One day, for Vicky Jenson's Post Grad, Ed.). What's the relationship between music, tv series and cinema? Are you willing to make more of this kind of collaborations? 
Yes, I hope so. I started to do it when the USA tv shows reinvented the songwriter figure. It came to the point where famous bands, like the Coldplay, U2, Madonna, were too expensive to be engaged so televisions came to us asking for our songs and paying us a quarter of the price. We also gave some songs for free, because tv series are very well done – often better than American movies – but above all they were made with the right intentions, presenting you to an audience you couldn't even imagine. Before them, radios would never broadcast songwriters' songs, even less in movies; tv series led the way to songwriters' soundtracks. So we had a wave of interesting songwriters and bands. I feel I owe it to these shows.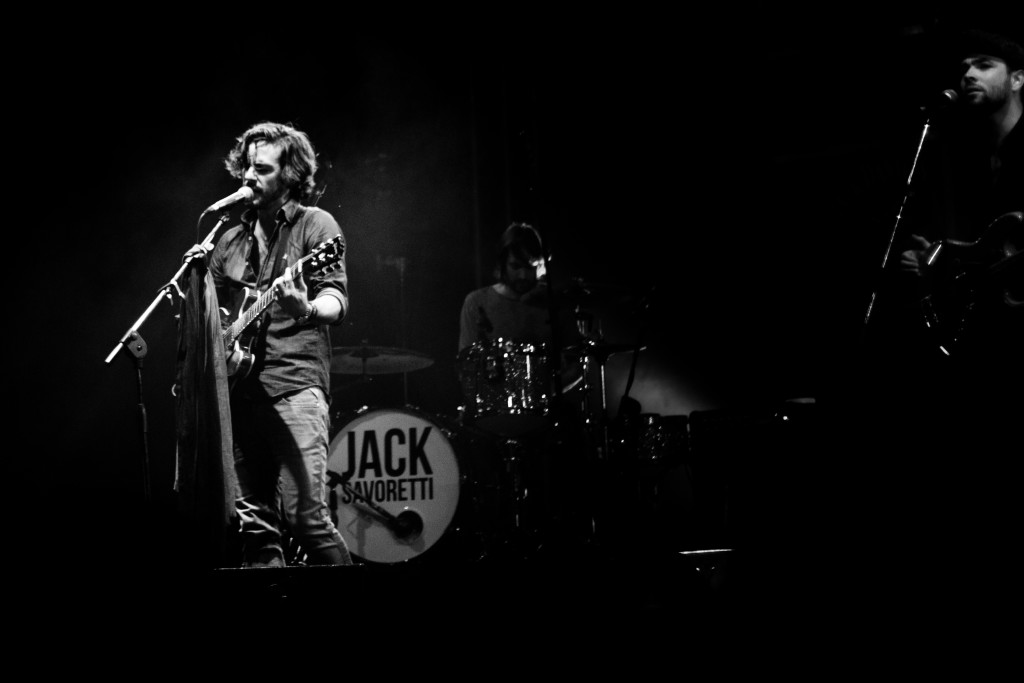 You've been the opening act of a Bruce Springsteen concert, in London; in the period between 1990 – 2000 he was influenced by acoustic music, and you also have a lot of acoustic sounds in your songs. Are you looking for the record of an acoustic album?
I like you using the word "acoustic". I don't think so, I fear to make a songwriter's album right now. My first records where songwriter's records, but now I hate genres and tags so I try to get out from that role. One of my favorite artists is Lucio Battisti and none of his albums look like a songwriter's album.
Have you ever written songs in Italian?
Yes, but I'll never let anyone listen to them! I always say that it's easy to write a crappy song and it's very hard to write a good song in Italian. That's why it's not usual to have artists like Dalla, De Gregori, Battisti, De Andrè, Guccini, because Italian is a complex language hard to be used in the right way.
Is there any Italian contemporary songwriter you like to listen to?
Yes, I'm a fan of Zibba, he comes from Liguria; than we have Jack Jaselli, who unfortunately cannot sing tonight because of health problems, he's a great Italian talent; also Violetta Zironi. Italy is full of extraordinary young songwriters! We also have Elisa, Carmen Consoli and the list goes on!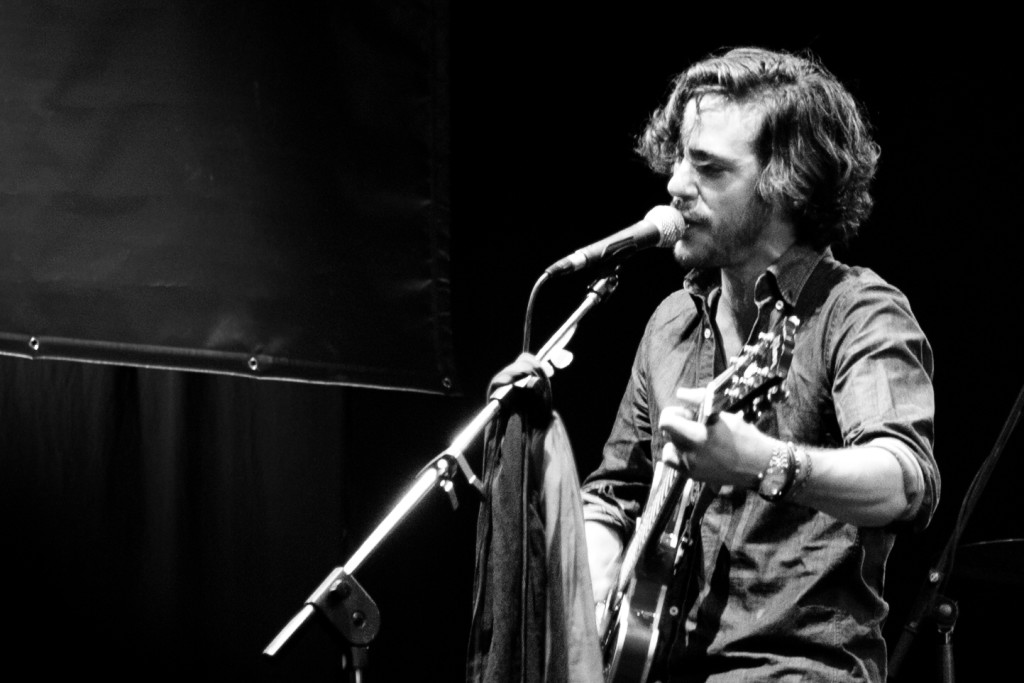 Jack Savoretti – intervista – IL MURO from IL MURO on Vimeo.