100 Montaditos has arrived in Latina (Italy) and welcomes you in a typical historical building, with a red bricks porch, in the town center.
Inside the place, which is arranged on three levels, tradition and modernity mix perfectly through the walls with exposed brick work, glass floor and red walls surrounded by black woodworks. A lot of pictures on the walls tell about a Black and white Spain, in a place where nothing is left to chance.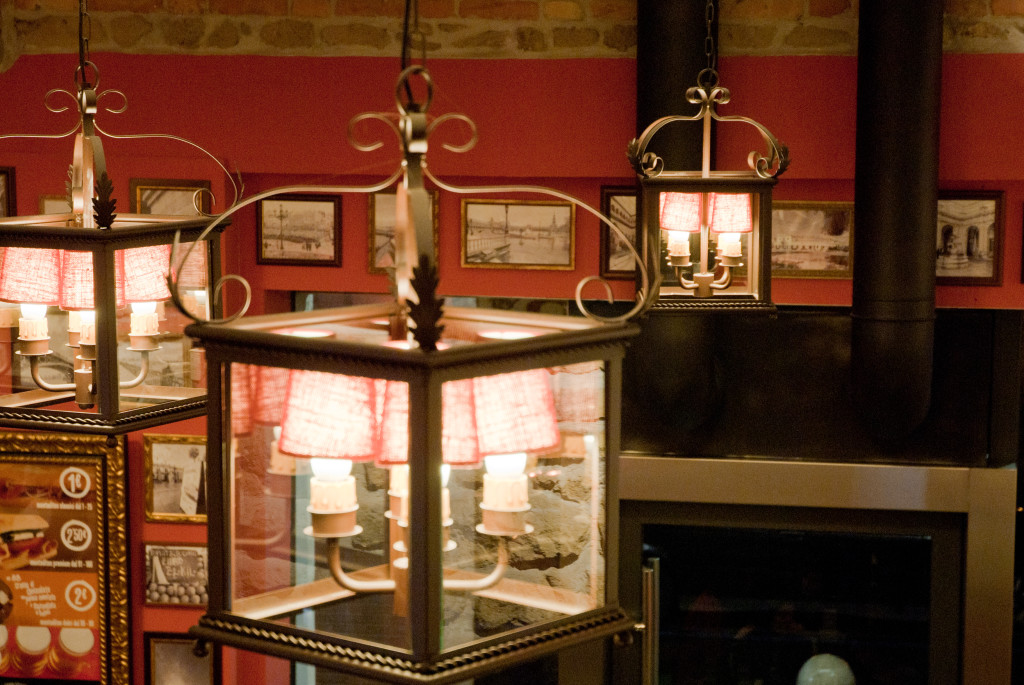 Forget the American style fast-food! 100 Montaditos has more than 300 restaurants in Spain and more than 50 of them in between Italy, Portugal, Belgium, United States, Columbia, Chile and Guatemala: each restaurant offers Spanish culinary tradition and the invite is to stop by, look around, enjoy the place vitality and warmness, appreciate taste and quality of the over 100 food combinations on the menu.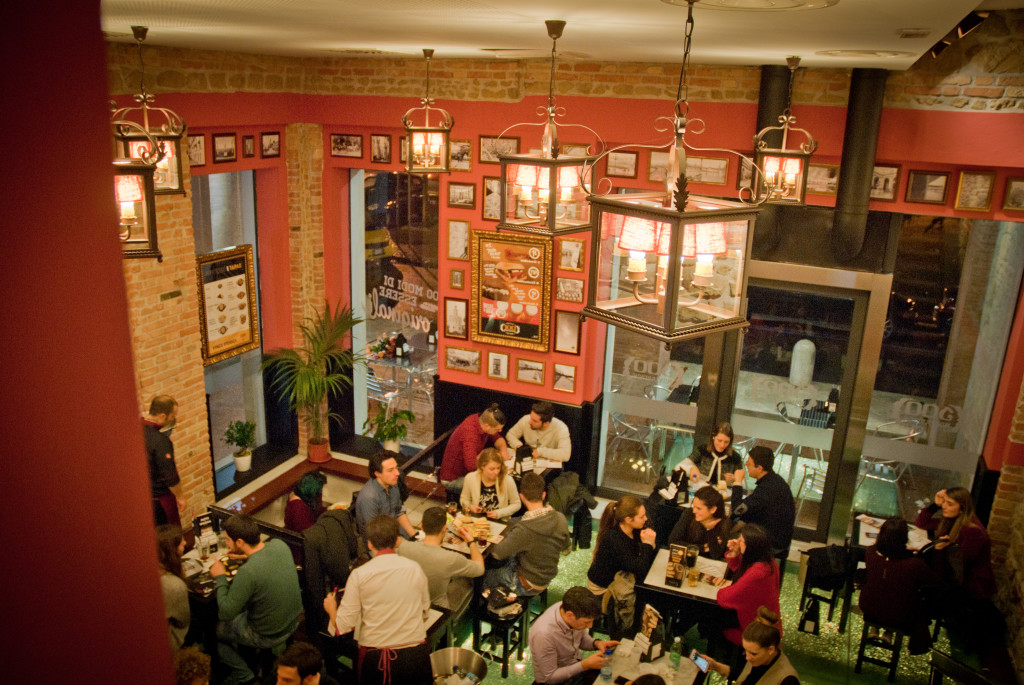 100 Montaditos is catching everybody with its innovative originality.
There's a montadito for each taste, that's why the restaurant has been able to catch the interest of every age people, pleasing the little ones – with chips, chicken nuggets, chicken wings – as the young ones – with a very good choice of beers and Spanish rolls – without disappointing the more mature customers who wants gourmets – they'll be able to find particular salads and the tinto de verano.
The choice of what to eat is a ritual.
The menu highlitght is the bread, which recipe has been patented. The bread is baked baked seconds before the customer receives the order, so to be served warm. There are four sorts of bread: "normal" bread (crunchy mini baguette), "cereal bread" (cereal crunchy mini baguette), "ciabatta" bread (soft bread) and "chocolate bread" for sweet montaditos.
100 Montaditos is perfect also in the afternoon to enjoy a cocktail with Iberian cheese, jamon serrano and fried food, together with typical sauces and drinks.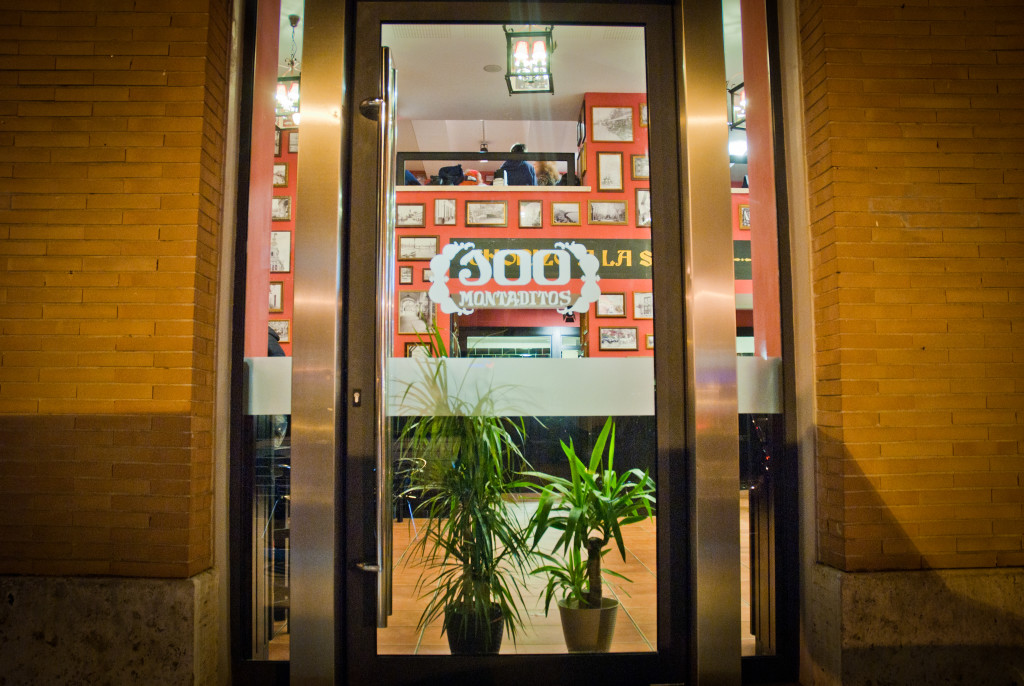 100 Montaditos best feature is the price/quality relationship.
Every Wednesday there's a promotion called Euromania: all the montaditos and appetizers cost 1 euro only.
What about the amazing service? You'll be welcomed by a young and cheerful staff, careful about your needs, so in the restaurant hall as in the kitchen.
While ordering, a name or nickname must be given so to be called from the kitchen… this is a fast and original way that let the customers to free their imagination.
100 Montaditos is in VIA CESARE BATTISTI, 307ANGOLO PIAZZA ROMA – LATINA
OPENING HOURS
Monday/Tuesday/Thursday 12.00 – 23.00
Wednesday/Friday/Sunday 12.00 – 00.00
Saturday 12.00 – 02.00
100 Montaditos is made of good energies, you can't resist!